Samuel J. Nicholas, Jr., Chairman
Samuel J. Nicholas, Jr. serves as Chairman for Southland Management Corporation. He attended the University of Notre Dame and received the Bachelor of Business Administration (BBA) and the Master of Business Administration (MBA) degrees from the University of Mississippi. Mr. Nicholas received his law degree (LL.B) from Mississippi College Law School. A former Professor of Economics and Business Administration, he has served as a consultant to federal and state agencies, and private sector organizations. Having over forty years of experience in real estate development and property management (HUD/RD related), he is a recognized HUD housing consultant. Mr. Nicholas serves as president and/or general partner of several government housing developments. He holds memberships in the American Bar Association, Federal Bar Association, and Mississippi Bar Association. Mr. Nicholas has participated as a member and/or leader in numerous local and state civic, educational, and religious projects and has served on several statewide boards and commissions.
Christopher W. Nicholas, President
Christopher W. Nicholas has been associated with Southland Management Corporation since 1987 and is its President. He obtained his Bachelor of Science Degree from Belhaven College. Chris has a strong emphasis in revitalizing and stabilizing HUD assets through recapitalization and has participated in successful negotiations, acquisitions and dispositions of multi-family apartment complexes throughout the state of Mississippi. He continues to focus on maintaining current relationships with non-profit organizations while also developing relationships with developers and lenders for future business opportunities. Chris is a licensed Realtor, is a member of the Southeastern Affordable Housing Management Association, and has attended numerous apartment management seminars on local, state and national levels.
Debbie Bunting, Executive Vice President/Controller
Debbie Bunting joined Southland Management Corporation in 1982 and currently serves as Executive Vice President, Controller. She holds a Bachelor of Business Administration degree from The University of Mississippi. Debbie has served in many capacities during her tenure with the company, most recently as Vice President of Data Processing Services. She has been associated with the Southeastern Affordable Housing Management Association (SAHMA) serving as a board member and as Mississippi's State Director for two years. She was named State Director of the year by the association in 2014.
Vivian Johnson, Senior Vice President/Regional Property Manager
Currently serving as Senior Vice President of Southland Management Corporation, Vivian Johnson joined the agency in 1977. With 40 years of affordable housing experience, she has worked diligently as a property manager, property supervisor, licensed real estate agent and developer. Garnering a wealth of knowledge in HUD and RD programs she has been called on to provide leadership for seminars and workshop development. She also enjoys working hands-on and collaborating with housing, health and economic development programs that target rural communities.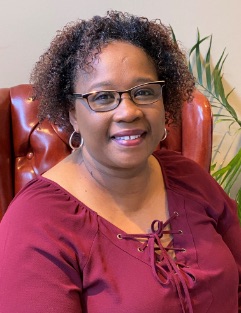 Tiffany Jones, Accounts Payable Specialist
Tiffany Jones began her career at Southland Management Corporation in 1995 as an Accounts Payable Clerk, and serves as Accounts Payable Specialist for the company. She is currently attending Belhaven University, pursuing a Bachelor of Arts degree in Business Administration.
Mi'Lisa Lansdale, Executive Assistant
Mi'Lisa Lansdale joined Southland Management in 2012 and is a graduate of Georgia State University with a Bachelor of Arts degree. Mi'Lisa has worked with our corporate accounting team and enjoys her current position as Executive Assistant to Sam and Chris Nicholas.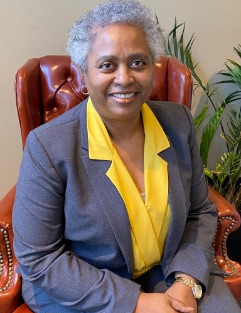 Darlene Longino, Bookkeeper
Darlene Longino joined Southland Management in 1985. She received a Bachelor of Science in Education degree from Jackson State University and pursued a Master of Science in Education degree from Jackson State. She currently serves as a Bookkeeper for multiple properties and brings many years of valuable experience and leadership to the Accounting Department.
John Nicholas, Regional Property Manager
John Nicholas graduated from the University of Mississippi in 2008. He has been with Southland Management since 2014 and is a licensed real estate broker. His role is to oversee the daily operation of properties within his portfolio.
Linda Peterson, Bookkeeper
Linda Peterson joined Southland Management in 2005 working in the Accounts Payable Department. She currently serves as a bookkeeper for multiple properties and also continues to assist in the Accounts Payable Department.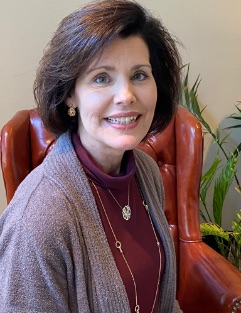 Anne Wilson, Compliance/Payroll Administrator
Anne Wilson began work with Southland Management in 1984. She has served in many positions within the company including Receptionist, Bookkeeper, Computer Support Specialist, and Compliance/Payroll Administrator. Anne's current responsibilities include ensuring regulatory compliance (LIHTC, Rural Development, and HUD), providing hardware and software support to users, and maintaining payroll and employee benefits for site staff.